My Blog
Posts for: September, 2016
By Richard Ta, DDS
September 23, 2016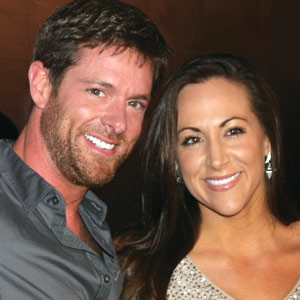 For anyone else, having a tooth accidentally knocked out while practicing a dance routine would be a very big deal. But not for Dancing With The Stars contestant Noah Galloway. Galloway, an Iraq War veteran and a double amputee, took a kick to the face from his partner during a recent practice session, which knocked out a front tooth. As his horrified partner looked on, Galloway picked the missing tooth up from the floor, rinsed out his mouth, and quickly assessed his injury. "No big deal," he told a cameraman capturing the scene.
Of course, not everyone would have the training — or the presence of mind — to do what Galloway did in that situation. But if you're facing a serious dental trauma, such as a knocked out tooth, minutes count. Would you know what to do under those circumstances? Here's a basic guide.
If a permanent tooth is completely knocked out of its socket, you need to act quickly. Once the injured person is stable, recover the tooth and gently clean it with water — but avoid grasping it by its roots! Next, if possible, place the tooth back in its socket in the jaw, making sure it is facing the correct way. Hold it in place with a damp cloth or gauze, and rush to the dental office, or to the emergency room if it's after hours or if there appear to be other injuries.
If it isn't possible to put the tooth back, you can place it between the cheek and gum, or in a plastic bag with the patient's saliva, or in the special tooth-preserving liquid found in some first-aid kits. Either way, the sooner medical attention is received, the better the chances that the tooth can be saved.
When a tooth is loosened or displaced but not knocked out, you should receive dental attention within six hours of the accident. In the meantime, you can rinse the mouth with water and take over-the-counter anti-inflammatory medication (such as ibuprofen) to ease pain. A cold pack temporarily applied to the outside of the face can also help relieve discomfort.
When teeth are broken or chipped, you have up to 12 hours to get dental treatment. Follow the guidelines above for pain relief, but don't forget to come in to the office even if the pain isn't severe. Of course, if you experience bleeding that can't be controlled after five minutes, dizziness, loss of consciousness or intense pain, seek emergency medical help right away.
And as for Noah Galloway:Â  In an interview a few days later, he showed off his new smile, with the temporary bridge his dentist provided… and he even continued to dance with the same partner!
If you would like more information about dental trauma, please contact us or schedule an appointment for a consultation. You can learn more in the Dear Doctor magazine articles "Trauma & Nerve Damage to Teeth" and "The Field-Side Guide to Dental Injuries."
By Richard Ta, DDS
September 08, 2016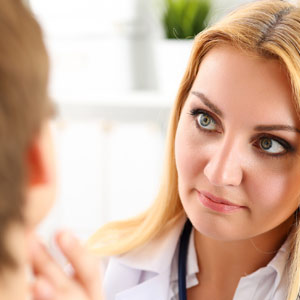 You've been treating a persistent rash around your mouth with medicated ointments, but it's not going away. The problem may be the ointment — it could actually be sustaining the particular rash you have.
Peri-oral dermatitis is a scaly rash with small bumps (some filled with pus) around the mouth, eyes or nose. It's especially common among women ages 20-45, possibly due to hormonal factors or cosmetic use. Other than its unattractiveness you might not otherwise notice it, although it can cause stinging, itching or burning. There are ways to treat it effectively, though not necessarily the way you might think.
Many skin conditions respond well to topical steroids, like ointments or lotions containing hydrocortisone. But prolonged use of a steroid for skin irritations might actually increase risks for peri-oral dermatitis. Applying it to an existing rash may also deceive you — the steroid constricts some of the skin's tinier blood vessels, which will make the rash appear as if it's fading. The effect, though, usually doesn't last more than an hour. If you continue to use the steroid, the rash won't get better.
The key to alleviating peri-oral dermatitis requires treatment from a physician, dermatologist or dentist, who will also be able to accurately diagnose the specific skin condition you have. If it is peri-oral dermatitis, the first step is to stop using any topical steroids and only wash with mild soap or similar substitute. You'll have to be patient because the rash may at first appear to flare up and worsen before getting better.
Instead of steroids, we may prescribe antibiotics to help clear the rash, typically tetracycline. It may take several weeks of use before the rash begins to clear; as it does clear, you would either stop the antibiotic treatment or taper off over a four-to-five week period.
While some cases of peri-oral dermatitis will clear up and remain that way, some people may experience chronic reoccurrences. Even so, by using the same treatment approach we can still effectively manage the condition for the long-term.
If you would like more information on peri-oral dermatitis and similar rashes, please contact us or schedule an appointment for a consultation.