My Blog
Posts for: March, 2015
By Richard Ta, DDS
March 25, 2015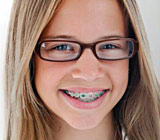 Maybe you had braces as a child, or you are thinking of having your own (it's never too late) or your child's teeth straightened through orthodontia. But how much do you really know about this branch of dentistry? Here are six questions people often ask about orthodontia.
Q. How did the word "orthodontia" originate?
A. From Latin roots meaning "straight" and "teeth"
Q. Teeth are anchored in bone. How is it possible to move them?
A. Living bone is not unchanging. The bone, ligament, and the outer layer of a tooth's root (called cementum) react to the stresses of biting and chewing. Due to this stimulation the bone is constantly being resorbed (broken down) and rebuilt as it is pushed from one side of a tooth and pulled from the other. Under normal conditions, there is a balance resulting in a steady state. Orthodontia takes advantage of this process to slowly change the teeth's position in the desired way.
Q. My dentist talks about the periodontal ligament. What does this mean?
A. The ligament is a fibrous tissue that connects the teeth to their bone and takes part in the dynamic process of resorption and rebuilding of the bone.
Q. What kinds of conditions can orthodontia correct?
A. Treatment can improve the teeth's position and relations to each other (being too crowded or badly spaced) and the way the upper and lower jaws relate. It can enhance the appearance of a person's teeth and face, and can also improve the teeth's function in biting and chewing.
Q. What is the best first step to orthodontic treatment?
A. Talk to your general dentist about your concerns. If you are referred to an orthodontist, the next step is to assess your situation using molds of your teeth that show the way the upper and lower teeth meet (your bite). Special x-rays will be taken to show the locations of your teeth and relation of your upper and lower jaw. Your dental team may also use photographs of your smile and computer imaging to get a clear view of how your teeth are now and how they may be moved.
Q. What are some of the methods of treatment?
A. In the traditional method, small metal brackets are attached to the crowns of the teeth. Thin wires, called arch wires, are strung through attachments on the brackets. These wires are used to apply controlled force to direct the teeth in the desired direction. Another method is to use removable clear plastic aligners. A series of aligners is designed by a computer, to be changed from one to the next as the positions of the teeth slowly change.
Contact us today to schedule an appointment to discuss your questions about braces and orthodontia. You can also learn more by reading the Dear Doctor magazine articles "Moving Teeth with Orthodontics" and "The Magic of Orthodontics."
By Richard Ta, DDS
March 10, 2015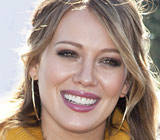 Many Hollywood luminaries use porcelain veneers to enhance their smiles. Take actress and singer Hilary Duff, who, according to People magazine, had veneers placed on her two front teeth after chipping them on a microphone during what must have been an extremely energetic performance.
Well, you don't have to be a Hollywood star to benefit from a smile enhanced with porcelain veneers. If you have small chips, cracks, slight tooth rotations or minor spacing problems, veneers may be able to give you back your smile — or an even better one.
The word "veneer" refers to a super-thin covering, and in dentistry a veneer is a thin layer of porcelain that replaces your natural tooth enamel. Porcelain is the material of choice because of its strength, translucency, and ability to resist erosion.
In the right hands, dental porcelain can mimic tooth enamel perfectly. To make veneers, a skilled dental technician will mix porcelain powder (in a shade specified by the dentist) with water and then fire the material in an oven like pottery; the porcelain is built up in layers for a truly lifelike effect.
Before a veneer is bonded to a tooth, often we need to remove a tiny bit of the tooth's existing enamel so that the final effect will not be too bulky. The procedure is virtually painless and can be completed in as little as two visits. Because enamel is removed, this particular cosmetic treatment is not reversible. Sometimes veneers can be added directly onto the tooth surface without any tooth reduction and therefore are reversible if used in this way.
Once you have veneers, please keep in mind that while extremely strong, porcelain veneers are not indestructible; you won't want to do things like crunch ice or break nuts open with your teeth. And if you are a teeth-grinder, you should wear a nightguard to protect your beautiful new smile. With proper care, your veneers will last 20 years or more.
If you would like more information about porcelain veneers, please contact us or schedule an appointment for a consultation. You can also learn more by reading the Dear Doctor magazine article "Smile Design Enhanced With Porcelain Veneers." Dear Doctor also has more on "Cosmetic Dentistry: A Time For Change."